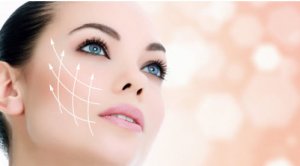 What Is Juvéderm?
Juvéderm is an FDA approved gel-based filler that is administered by injection. Fillers treat wrinkles by raising them or adding volume. The Juvéderm filler is made of hyaluronic acid, a naturally occurring substance in your skin that absorbs water and adds volume. Injection of this volume enhancing gel under the skin instantly restores your skin's volume and smoothes out the appearance of facial wrinkles and folds.
As we live our lives, we smile, laugh, and scowl to express our feelings, our highs, and our lows. We wear our encounters on our faces, and that negatively affects our skin. At Prestige Oral Surgery we want to improve your smile, yet guarantee that you have sparkling, energetic youthful skin to match your perfect teeth.
Which Is Best For Me?
Though Botox and Juvéderm are similar facial rejuvenation procedures, they treat wrinkles and help the anti-aging process in distinct ways. It is important to understand the difference between these procedures and Dr. Mohammed Erakat will help guide you in choosing which treatment is appropriate for you. Do not spend a moment of your life feeling unhappy about your skin!
What Is Botox?
Botox is an FDA-approved medicine injected into muscles to block the reception of nerve impulses and relax muscles that create facial wrinkles. A non-surgical and non-invasive procedure, Botox can also target jaw muscles to reduce bruxism and clenching, alleviating headaches and migraine pain. This makes Botox incredibly popular as both a cosmetic and functional solution for facial wrinkles and muscular concerns.
Put your best face forward with facial enhancements from our office. Schedule your Botox or Juvéderm treatment with Dr. Mohammed Erakat. Call Prestige Oral Surgery today at 732-297-7000.