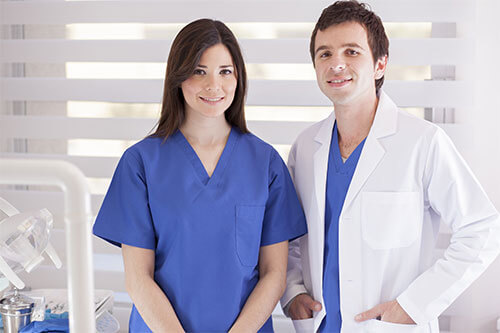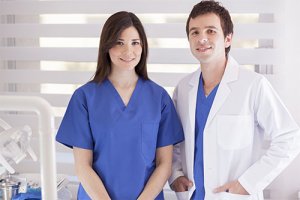 An oral surgeon does more than just remove teeth. Oral surgeons oral are basically dental experts who receive training to offer specialized services such as dental implant surgery, administration of anesthesia, and corrective jaw surgery. Their training usually focuses on the bones, skin, tissues, and muscles of the face, jaw, and mouth.
What Your Oral Surgeon Does
The following are some of the most common procedures performed by oral surgeons.
• Impacted Wisdom Teeth
Surgical removal of impacted teeth is necessary when teeth cannot emerge from inside the jaw or gum tissue on their own. Wisdom tooth impaction is extremely common.
• Tooth And Bone Loss
Dental implant surgery is a process that occurs in stages. Implants replace missing teeth with natural-looking artificial ones. The specific details of the process vary based on the type of implants used and the condition of your jawbone.
• TMJ Disorders
Corrective jaw surgery can resolve problems with your temporomandibular joint (TMJ), correct your bite, and improve the fit of your dentures.
• Congenital Jaw Defects
When the upper and lower jaws do not develop at the same rate, the jaw's appearance and function may suffer. Birth defects can also cause abnormalities in the jaw. Orthognathic surgery can help to improve the alignment of the jaw in such cases.
• Facial Trauma
Facial injuries that result in a fractured or dislocated jaw should be treated promptly, and oral surgery often is necessary to re-set the jaw. An oral surgeon can also treat facial and oral lacerations caused by trauma.
• Oral Pathology
Oral surgeons also have expertise in oral pathology, which is instrumental in diagnosing various oral conditions. Surgeons may biopsy suspicious tissues or examine x-rays and other images to determine a diagnosis and the most appropriate treatment for it.
• Sleep Apnea
This condition, in which patients repeatedly stop breathing during sleep, is often caused by a poorly positioned jaw or excessive soft tissues in the vicinity of the airway opening.
Contact Us
If your dentist has recommended an oral surgery consult for a particular issue or if you feel that oral surgery could benefit you in some way, contact Prestige Oral Surgery at 732-297-7000.