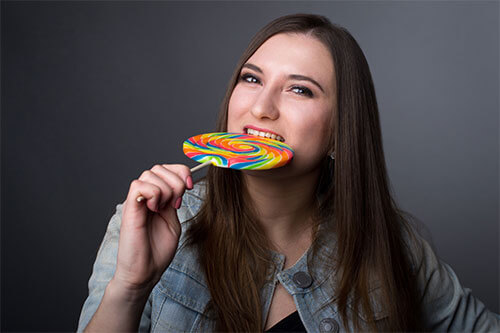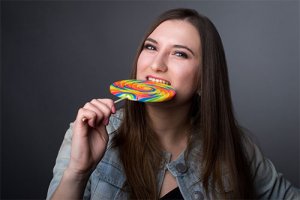 Permanent dentures are an amazing option for those looking to permanently repair their smile. Unlike removable dentures, they offer increased stability, provide the ability to eat your favorite foods again and save you the embarrassment of having gaps where your teeth once were.
When using a combination of implants and dentures for the teeth-in-a-day procedure, you can be assured that it is a move that will enhance your health as well as your life. Physically, socially, and emotionally, teeth-in-a-day dental implants have the integrity and strength that you will need for the rest of your life.
Teeth-in-a-day dentures are made from durable materials that are highly compatible with the human body and also attractive cosmetically. Following your procedure, you should expect your teeth to be stronger than traditional dentures and just as strong as real teeth.
The teeth-in-a-day procedure begins with a 3D scan to generate a 3-dimensional model of your jaw. The model is loaded into virtual reality software to plan the surgery without the patient present. Because your implant treatment is based on a true 3-dimensional model of your jaw, we can plan treatment with higher accuracy, safety and predictability.
What Are The Benefits Of Teeth-In-A-Day?
Teeth-In-A-Day offers a multitude of benefits, particularly in comparison to their removable counterparts. The following represent just a sampling of the many benefits:
• Alleviate chewing or digestion problems
• Put an end to speech problems created by slipping dentures
• Restore quality of life
• Requires minimal recovery time
• Reduces overall cost when compared to single implants
• Eliminates the need for bone grafting, in most cases
• Allows for easy maintenance through proper oral hygiene
• Renews a youthful appearance through bone level stabilization
• Creates a whole new smile in just one day
• Enhances self-confidence and overall quality of life
Consultation
To learn more about teeth-in-a-day, or to schedule a consultation, call Prestige Oral Surgery at 732-297-7000.