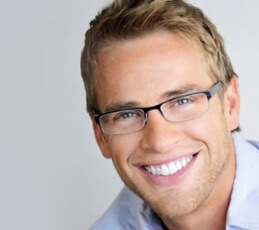 While many people still use dentures, dental implants have become the preferred method. They stay in place to provide full functionality and a natural appearance. With Teeth-in-a Day, the change is immediate. Patients can have their dentures replaced with dental implants in one single appointment. Using 3D Cone Beam technology, a scan of your jaw is created and used to determine the exact placement of your dental implants.
Why Teeth-In-A-Day?
Traditional dental implants require a three to six month waiting period before they become functional. During this time, the titanium posts in your jaw begin to fuse with the bone and form a structure similar to the tooth root. During this waiting period, patients might be forced to wear a bridge or partial dentures.
With Teeth-in-a-Day, there is no waiting period. You can walk in and out of the office with a new set of implants in a single visit. Missing teeth can be replaced immediately.
Bone Grafting
Teeth-in-a-Day dental implants eliminate the need for bone grafting. The new teeth rest on a customized bridge that only requires four titanium implants as posts that fit perfectly into the existing bone. Even if there isn't much bone density, the procedure will still take and grafting won't be necessary.
The Choice To Improve Your Life
The great thing about Teeth-in-a-Day is that patients who have failing teeth or already wear a denture both get the same great outcome. Teeth-in-a-Day can eliminate dentures that are loose, require adhesive, and are painful to wear due to shrinkage of the jaw. Teeth-in-a-day is a permanent solution that addresses all of the issues previously experienced with dentures and their ill fit. You won't have to deal with an uncomfortable prosthesis covering the palate.
Not everyone is a candidate for Teeth-in-a-Day. We will also discuss with you your condition and available treatment options as well as the risks associated with the treatment. If you would like more information about Teeth-in-a-Day, contact Prestige Oral Surgery to schedule a consultation today at 732-297-7000.