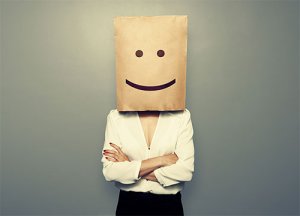 Losing your teeth can more than embarrassing, it can have serious negative consequences for the health of your smile. In many cases, a dental implant can provide a strong and lifelike option to restoring smiles to full function and health. Dental implants are an excellent choice for many different reasons. Below are the five top benefits of dental implants to consider if you find yourself dealing with the issue of missing teeth.
Long Lasting
One of the greatest things about dental implants is the fact that they are built to last for years and years. With the proper care and maintenance, dental implants can literally last a lifetime. The majority of other tooth replacement options out there will need to be replaced within a number of years, and require much more upkeep.
Durable And Stable
Since dental implants are surgically embedded into the jawbone, they are very durable and stable. Once the implant is placed into the jaw and the bone fuses to its titanium post, the implant is locked in place and will not move. Since the jaw roots the implant, it can support a dental crown or bridge with ease.
Restored Oral Function
With implants, you will be able to eat all of the foods you enjoyed with your natural teeth with ease, comfort and pleasure.
Renewed Appearance
After tooth loss, it is possible that the lack of tooth could lead to unsightly side effects such as facial collapse, jawbone depletion or shifting teeth. When a dental implant is placed into the jawbone, it revitalizes the jawbone, triggering it to regenerate and strengthen around the implant.
As the bone strengthens it brings along a host of benefits with it. Not only is your bite and appearance restored, but it also prevents neighboring teeth from shifting, and reduces your chances of tooth decay and infection in that tooth for the future.
Lifelike And Natural
While bridges and dentures are an option to replace missing teeth, they may never simulate the appearance or functionality of natural teeth, a benefit that is feasible with implants. Implants guarantee a naturally esthetic and functional smile for any individual.

Contact Us
There are a lot more than just a top five list to dental implants. To find out more about dental implants contact Prestige Oral Surgery at 732-297-7000.